[ad_1]

Designer Vaishali Shadangule may be humble and restrained but she is letting her work speak for itself. After making her debut at Paris Haute Couture Week last year, she has now showcased her collection called Srauta at the ongoing Milan Fashion Week. With this, Vaishali is now the first Indian female designer to officially participate in Milan Fashion Week. The show also marks the global launch of the Vaishali S 'Ghost-a-Porter line. The designer proudly puts Indian knitting at the top of international luxury with his eclectic silhouettes.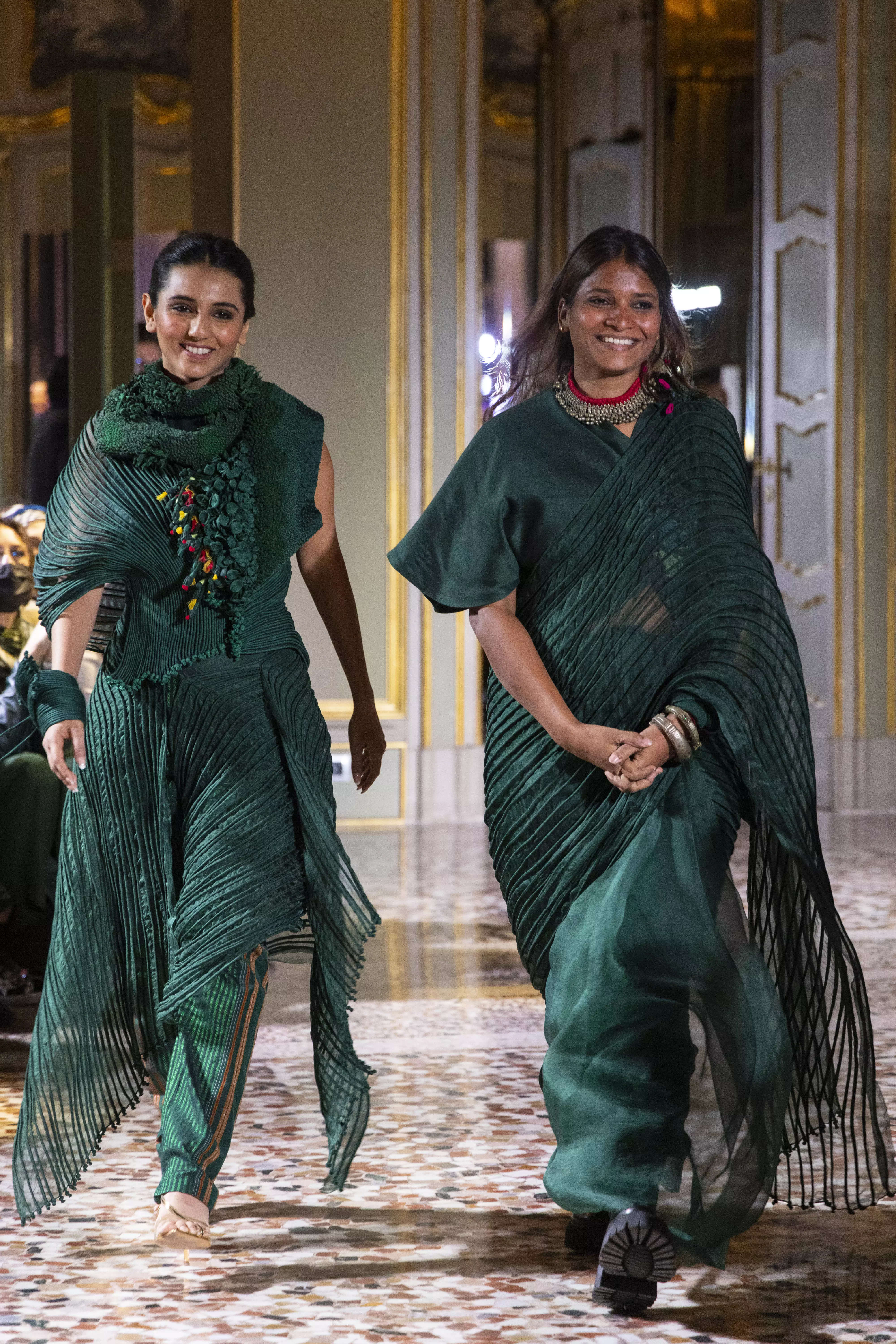 Fashion influencer Masum Minawala has become a designer's showpiece. And it was also the first time that any Indian content maker was able to walk the ramp as a showpiece during Milan Fashion Week.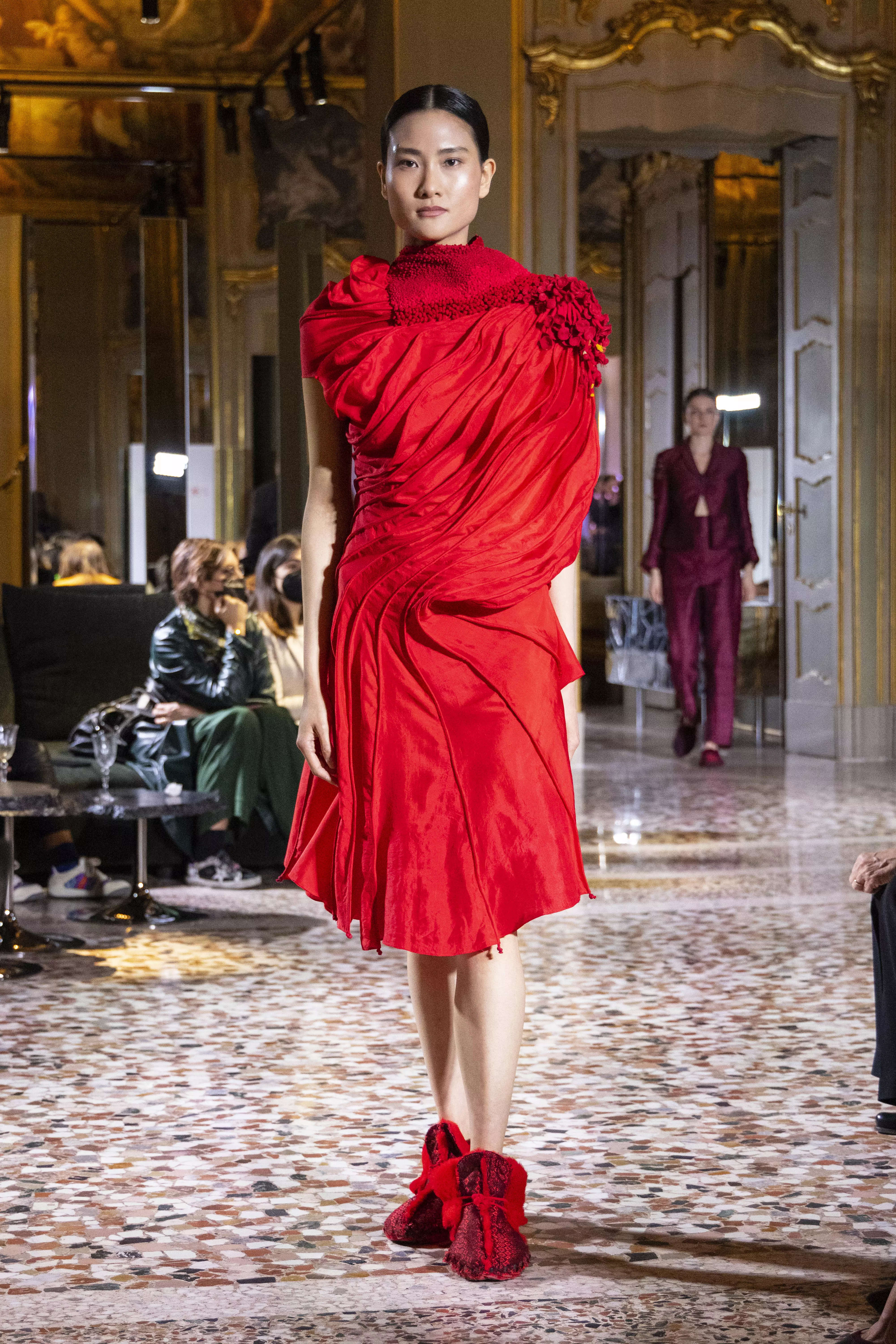 Masum was a fan of Vaishali's work and he wore his creations to appear in public. Sharing her excitement about being a showstopper for Vaishali, she said, "I am overwhelmed with emotion. I feel empowered to walk the ramp for India's first female designer to showcase her collection at Milan Fashion Week. I am proud to present its complexity. Global Indian craftsmanship on stage. The most prominent feeling is to be grateful for this opportunity, it is a milestone. "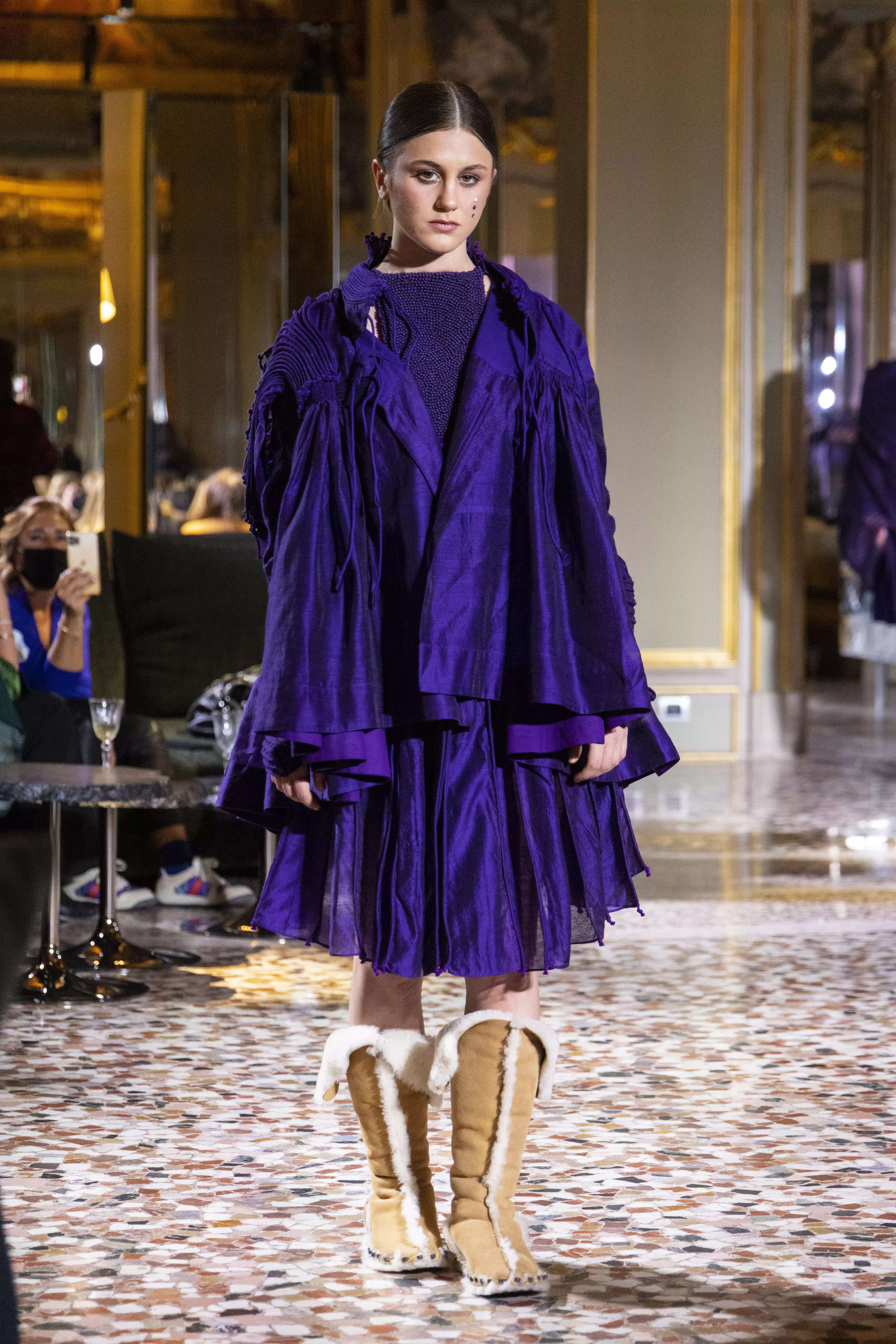 Talking further about Vaishali's work, he added, "I absolutely love the structured silhouette, it creates the illusion of a quiet movement. The fact that the collection is hands-on and indigenous makes me very proud.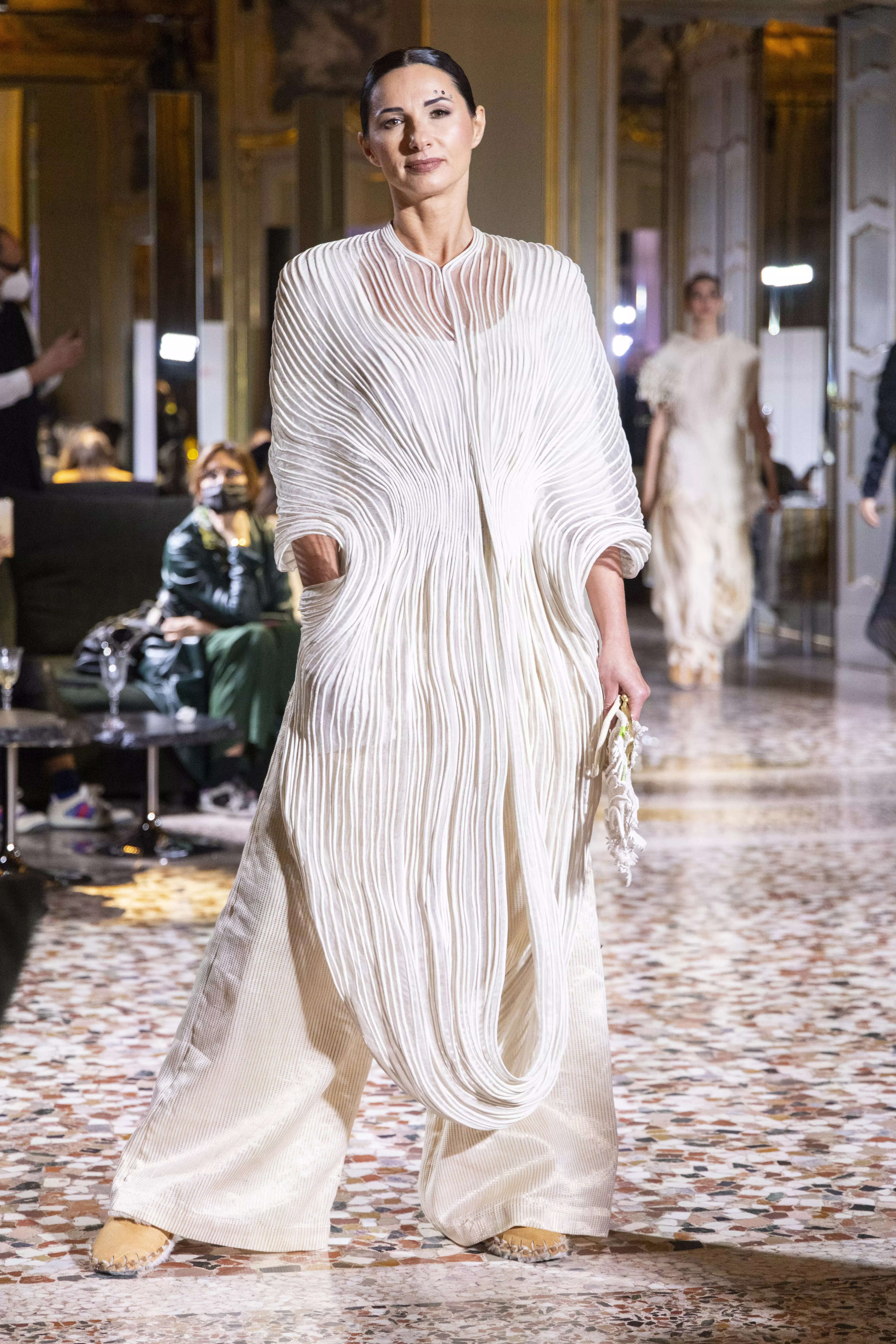 An exuberant Vaishali spoke to us in a telephone conversation and shared his experience. "It was a special evening and brand and a different kind of show for me. The showcasing in Milan, the hometown of my partner Alessandro Giuliani and the fashion capital of the world was really special. More than 250 people from the media and KK Milan, our friend, EDRA And at one of Simon Vago's stunning locations, models from the Milan Society and make-up from Astra were treated to this special fashion show, including Proseco's glasses at this special fashion show. He said.
There were 40 garments in the collection. There was not only embroidery, but also a full-length haute couture design and fabric in a new Pratt incarnation that illuminated the spotlight on hand-woven Indian textiles. The collection emphasizes excellence in technology, including sustainability, zero waste, and has a rounded core. To ensure continued support and positive social impact in craft clusters, Vaishali also employed looms used in the past in this collection.
Utilizing its unique nature to blend traditional weaving and techniques effortlessly with dramatic silhouettes, Vaishali's Srauta collection, among other fabrics, extensively explores the use of Bengali hand-woven merino wool and Ladakh pashmina, both to keep the wearer warm. Surprisingly cool in the cold season and warm months.
Widely known as the "wearable art", a collection of jewelry tones such as deep aquamarine, ruby ​​reds, glitter amethyst, pearl white, jade greens and slate gray, all suitable for the autumn-winter season. The garments also feature a designer's research method and a deep creative process for blending and weaving with the smooth journey of Vaishali's self-expression.
.

[ad_2]